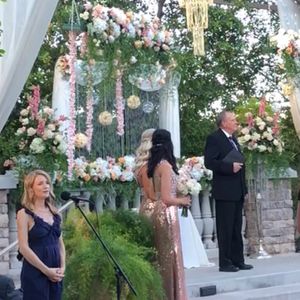 Wedding Ceremony Soloist
Every wedding is an individual experience. No two are the same. Give yours that extra-special touch by having Heidi Joy, a classically-trained singer with a crystal-clear voice, entertain your guests. 
Heidi Joy studied Opera Performance at the University of Iowa, and has sung for hundreds of weddings since the age of 15.  She has a wide repertoire of wedding ceremony songs covering many genres, including: modern, contemporary, traditional, classical, country, pop, and religious music. Whatever your preferences may be, Heidi Joy looks forward to assisting you in choosing the right wedding music for your wedding, to create a perfect compliment to your individual styles. Plus, Heidi takes song requests (at no extra cost to you) so that you may have the wedding music of your dreams.  
Listen to wedding song samples here!
You can trust that Heidi Joy's voice, experience and consummate professionalism will help create the perfect ambiance for your special day!   
Wedding Reception Band
The T-BoneZ have an amazing well-known repertoire of songs that get your guests on to the dance floor!

Contact Heidi Joy to reserve your date today! 480-865-4068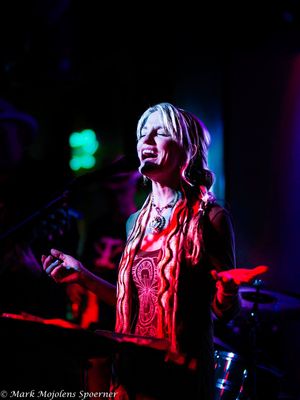 Wedding Reception Music
Cocktail Hour Music
Heidi Joy and her musical ensemble will provide jazz standards (music of the 1930's and 1940's) to give your cocktail hour that classy touch. Songs that are played as background music for your mingling guests include: It Had to Be You, Our Love Is Here to Stay, My Funny Valentine, and so many more.
Dance Band
Heidi Joy and her cover band play a wonderful and upbeat mix of Americana music that keeps their audiences dancing. With female and male lead vocals, the music they cover includes songs by: The Beatles, Bonnie Raitt, Rolling Stones, Tom Petty, Joe Cocker, Steve Earle, Grace Potter, Tina Turner, Brothers Osborne, Brandi Carlile, Johnny Cash, Linda Ronstadt, Chris Isaak, Stevie Wonder, Van Morrison, The Eagles, Dwight Yoakam, and many more amazing artists.
Contact Heidi Joy to reserve your date today! 480-865-4068